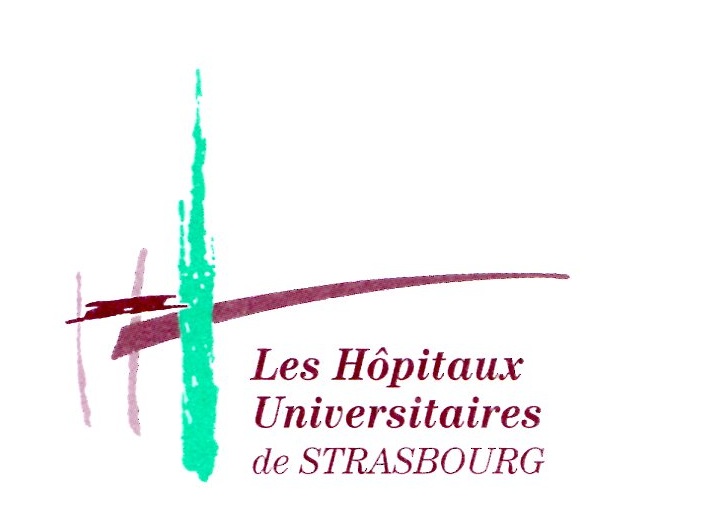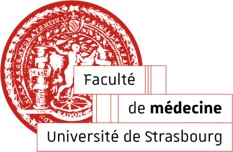 Hôpital de Hautepierre 2 – Amphithéâtre AGORA
Hôpitaux Universitaires de Strasbourg
Pôle des Pathologies Digestives, Hépatiques et de la Transplantation
Avenue Molière – 67098 STRASBOURG – France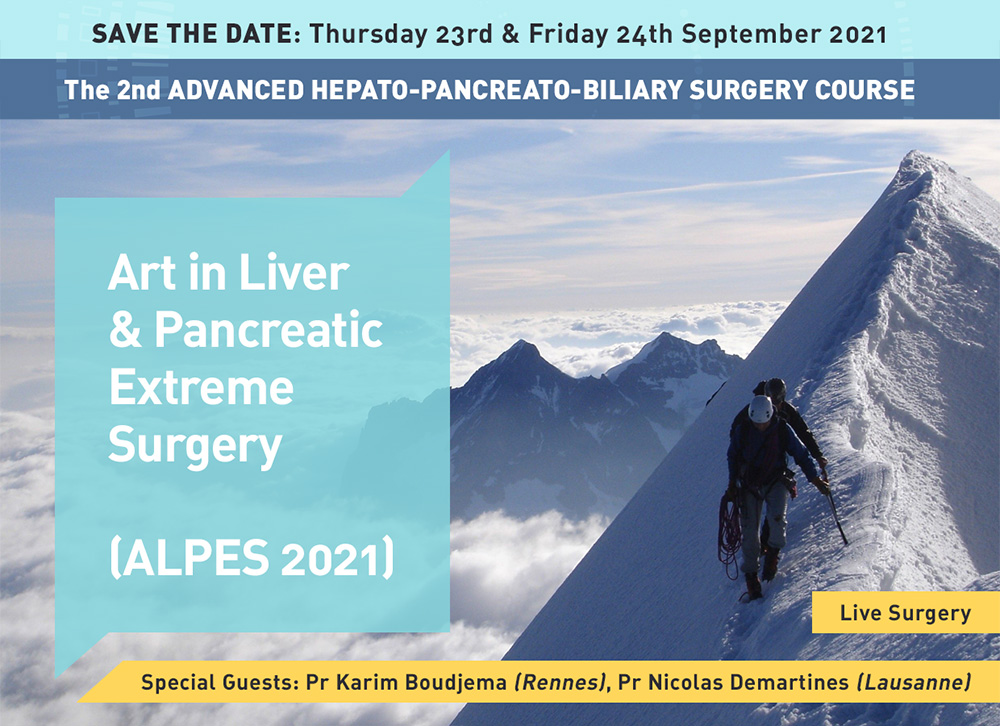 Dear Colleagues,
We would like to welcome you to the 2nd ADVANCED Hepato-Pancreato-Biliary (HPB) Surgery Course with LIVE: Art in Liver and Pancreatic Extreme Surgery (ALPES 2021) in Strasbourg.
The meeting will offer an invaluable opportunity to expand professional knowledge and experience in one of the most beautiful cities in Europe. The program provides a platform for delegates to exchange and discuss current research and innovations as well as an opportunity to learn from like-minded peers regarding the highest standards and outcomes of treatments for HPB disorders/cancers.
Sincerely,
Professor Philippe BACHELLIER
–
Download the Registration form
Registration contact : arianna.sparano@outlook.com
–
Pre-Program
Thursday 23rd September 2021
Day 1
08H30 _ Welcome and registration of Participants
09h00 _ Welcome Participants introduction: Philippe BACHELLIER
09h15 – 13h00 _ Pancreas Session
« Live » from the Operating Room:
PANCREATECTOMY WITH VASCULAR RESECTION
Moderators : Pietro ADDEO, Edoardo ROSSO
Tips and tricks for anesthesia in advanced liver and pancreatic surgery.
Benjamin LEBAS (Departement of Anesthesia, University Hospital, Strasbourg)
Venous resection during pancreatectomy: Why, When, How.
Pietro ADDEO (HPB and Liver Transplant Surgeon, University Hospital, Strasbourg)
Histopathological assessement of prognostic parameters after resection of Borderline and Locally Advanced PDACs treated by neoadjuvant chemotherapy.
Gerlinde AVEROUS (Departement of Pathology, University Hospital, Strasbourg)
ERAS in pancreas surgery: implementation and outcome.
Special Guest: Professor Nicolas DEMARTINES
(Professor and Chairman, University Hospital, Lausanne)
Principles of functional imaging for Gastroenteropancreatic NET management.
Alessio IMPERIALE (Professor of Nuclear Medicine, ICANS, Strasbourg)
Observation of small pancreatic NET: What are the indications ?
Bernard GOICHOT (Professor of Endocrinology, University Hospital, Strasbourg)
13h00 _ Lunch Time
14h15 – 18h00 _ Video Session : "How I do it" and complex situations
Moderators : Pietro ADDEO, Edoardo ROSSO
Laparoscopic and robotic Pancreatoduodenectomy step by step (Edoardo ROSSO)
Pancreaticoduodenectomy with venous and arterial resections
Middle Pancreatectomy
Pancreatoduodenectomy with venous resection
Laparoscopic splenopancreatectomy
Open discussion on clinical cases
Pre-Program
Friday 24th September 2021
Day 2
08H30 _ Welcome and registration of Participants
09h00 _ Welcome Participants introduction: Philippe BACHELLIER
09h15 – 13h00 _ Liver Session
« Live » from the Operating Room:
MAYOR HEPATECTOMY WITH VASCULAR RESECTION
Moderators : Pietro ADDEO, François FAITOT
Surgery for perihilar cholangiocarcinoma: "How I do it".
Special Guest: Professor Karim BOUDJEMA
( Professor and Chairman, University Hospital, Rennes)
Liver Venous deprivation prior to major liver surgery.
Special Guest: Professor Nicolas DEMARTINES
(Professor and Chairman, University Hospital, Lausanne)
Liver transplantation for acute-on-chronic liver failure: how to select the best candidate?
François FAITOT (HPB and Liver Transplant Surgeon, University Hospital, Strasbourg)
Liver transplantation, nutrition and metabolism.
Special Guest: Professor Karim BOUDJEMA
( Professor and Chairman, University Hospital, Rennes)
12h45 _ Lunch Time
14h00 – 15h30 _ Vidéo session : "How I do it" and complex situations
Moderators: Pietro ADDEO, François FAITOT
Liver resection with Vena Cava replacement
Hepatectomy for Klatskin tumor
Liver transplantation: challenging cases
Anterior approach for Right Hepatectomy
Portal Vein-resection during Hepatectomy
Open discussion on clinical cases
Conclusions – Philippe BACHELLIER
–